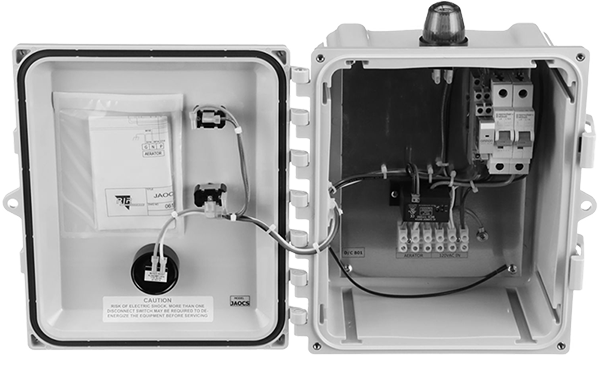 FOUNDED
2002
Since early 2002, RJR Controls LLC has been serving the pump and wastewater industry with the highest quality control panels that the market has to offer. Let RJR Controls design and build your next control for that one off application, and you will never look back. Here at RJR Controls, we have the technology to make your next big project a success, no matter your needs. We can add cellular telemetry to notify you in the event of a failure. We can write custom programs using the Crouzet PLC that will allow the use of solenoid valves, counters, hour meters, filter controls, pump controls and alarms. Just give us a call with any questions you have, and we are more than happy to provide a quote to get your project going.
RJR Controls ships control panels from their home in Central Texas to all over the United States and Canada. As a custom control manufacturing company, we pride ourselves in providing the very best Aerobic Treatment System Controls, Lift Station Controls, Multi One Effluent Controls, and more. Whether your job requires a simple lift station control panel with a high water alarm, or if you are looking for multiple sets of pumps that alternate along with several effluent zones with electric solenoid valves. One call handles it all here at RJR Controls!
RJR Controls LLC is a UL 508A control panel shop that designs and builds both simplex and duplex control panels for rainwater collection systems, sand filters, septic tanks, pump chambers, transfer pumps, sewage, and wastewater lift stations. When it comes to superior performance, low cost, and flexibility, it doesn't get any better than RJR Controls. Whether you're looking for a custom control panel or one from our pre configured line of control panels, we've got you covered here at RJR Controls.